Mobile SMS And Emails Marketing Services
There's a typical misconception that email promoting is old fashioned with the more up to date flashier online marketing options. However, email can be a preferable organic technique over social media – with 72% of customers preferring promotional messages to come through email.

It is also unbelievably cost-effective. For every Rs.100 spent, email marketing generates Rs.2.5k in ROI – it's a convincing option for any brand.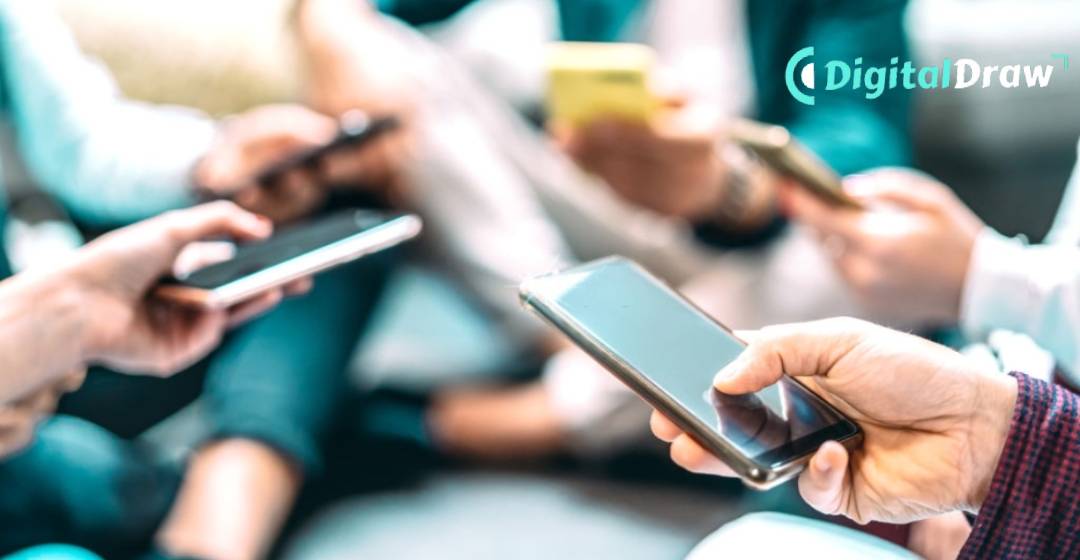 Setting the Strategy - Our techniques dive deep into understanding your brand prior to inquiring:
What platform should you use?
How frequently would it be advisable to contact your clients and with what messages?
What should your design look like?
How might your manner of speaking?
Automation and Segmentation
We can bring you into the following frontier of email marketing that ensures client loyalty and scales up your marketing efforts: personalization and segmentation.
Design and Content
Digital Draw can create beautiful email designs and pictures that drive engagement and clicks while staying on-brand.

Our in-house content makers can compose clear body copy, tempting headlines, and calls to take action your audience will need to click. We will make a content schedule for your newsletter and trial different content for various groups, on various occasions. Each email will be a research experiment to find more about your brand and your audience.
Mobile and SMS Marketing
Mobile and tablet traffic has overtaken desktop traffic, so having a mobile marketing procedure is an absolute necessity for any modern digital organization. Future-evidence your advertising strategy by utilizing message pop-ups, optimizing your pages, and sending targeted SMS messages to your consumer at the perfect place and ideal time.


Right Time, Right Place
Message notification strategy ought to be different for each industry and audience segment, and when used skillfully, can mix consistently into your other marketing efforts to convey timely and customized messages. Send a customer a message when they're close to your business or while they are browsing certain areas of your product and services. Give people the messages they need to see - when they need to see them - to get the results your business needs.


Mobile-optimized Pages
It's not simply building a responsive site. With present-day technology, we can build mobile-optimized pages so your clients on the go will see your actual location or address first or will have the option to easily click your telephone number to call it. Remove the barriers between your client and the sale.


SMS Marketing
Text message marketing has limitations – in character length and in format – however, these limitations don't keep it away from delivering a solid return on investment. SMS messages have a 98% open rate, and 75% of customers are happy to get SMS messages from brands. We can help set up an SMS marketing strategy and platform for customers, and afterward optimize the messages to get clear, compact, and clickable content.


Analyzing the Results
We will run reports, make visualization, and run A/B tests on each component, from send time to button color. Information is at the core of all that we do, and finding the most ideal approaches to optimize your content for your audience is always going to be one of our focus strategy goals
We give a complete digital marketing solution for our clients, well beyond our specific emails and mobile sms marketing services. Contact our expert for more information.